A Life Remembered
Dedicated to the memory of Christopher Lee Wall
Son, Father, Husband and Friend... You will be missed by all...

May you now find the peace in your life that you never found on earth,
the demons are gone, rest in peace my son, rest in peace...
Christopher Lee Wall
9/2/1976 ~ 11/5/2009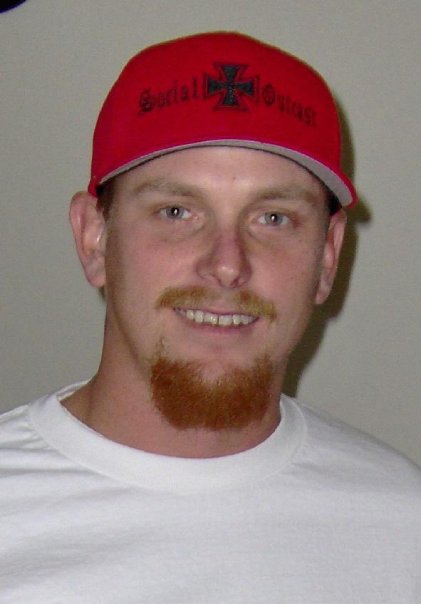 Life has a way of making you aware of things you should have been paying attention too...
Don't let life pass you by and make you realize when it is to late that you just missed it...
You never know when it will be taken away, cherish every moment...
Take the time to play with the kids and grandkids today, because tomorrow may never come...
Call them and tell them you love them, don't go on wishing for that one last phone call...
The hardest thing a parent can ever do is bury a child and I wish that upon no one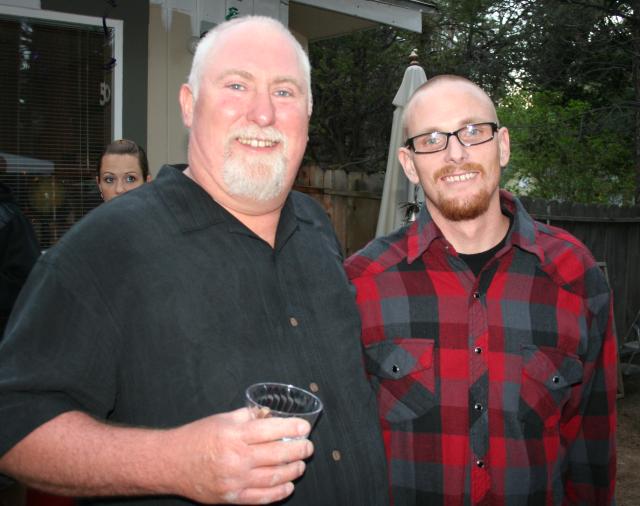 A happier time...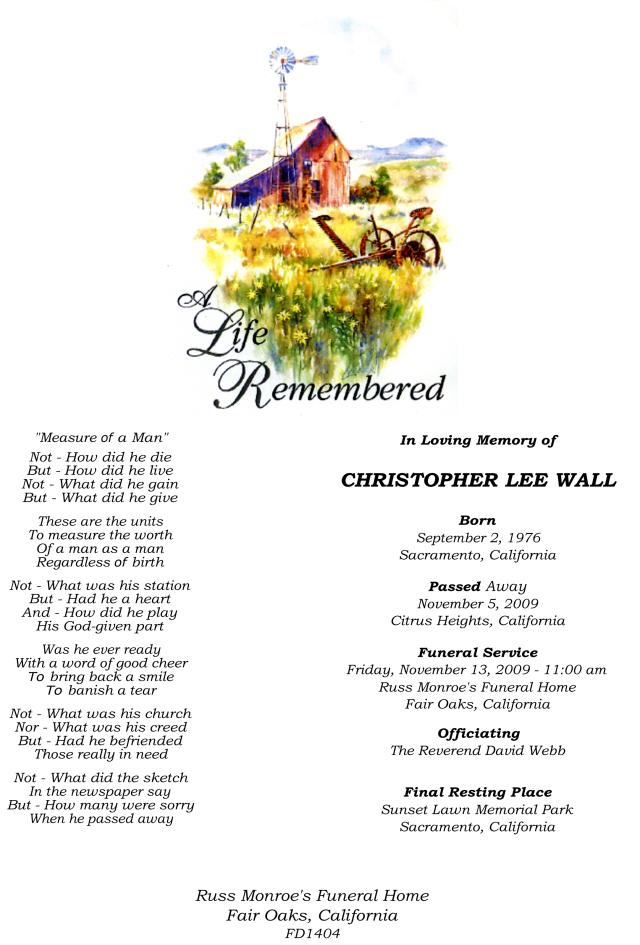 Rememberance Handout from Funeral